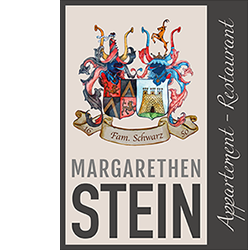 The Panoramarestaurant Margarethenstein in Kaprun offers hearty food prepared using produce from the local region. We are particularly proud of our beef and veal from farmers in the Salzburger Land. In autumn we also offer a selection of game dishes - with the game hunted by the restaurant owner himself.
PANORAMARESTAURANT MARGARETHENSTEIN
Honest, authentic quality from farmers we know personally.
Regionality means fresh, seasonal produce from Salzburger Land. We invite you to experience Kaprun and the region with all your senses.
The more local the produce, the better it is for the environment - and the better the taste. This is part of our philosophy here at the Panoramarestaurant Margarethenstein in Kaprun.
We source our produce from farmers we know and trust. After all, you can't make great food without great ingredients. We look forward to taking you on a culinary journey of discovery through the Salzburger Land region!